Marketing
Tips and Tricks: Grow Your Business By Using Social Media
For any business today social media is essential. Here's your contractors guide to the top three social media platforms to boost your business.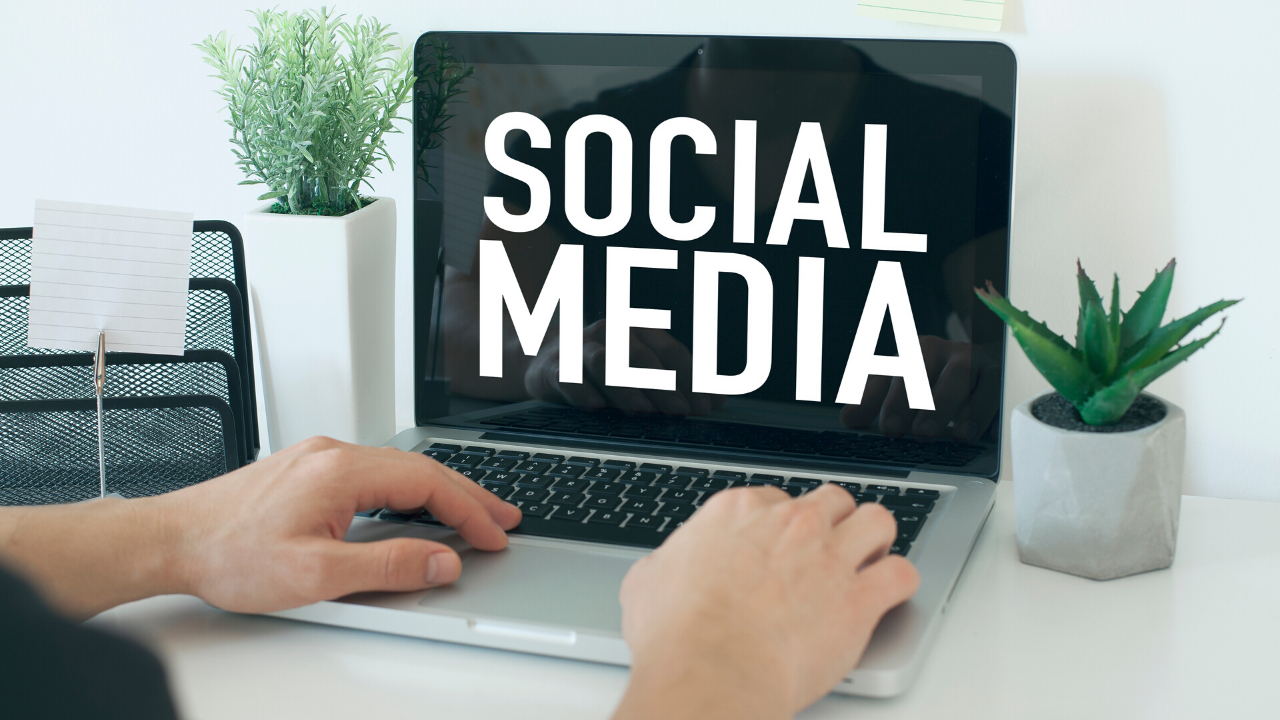 The internet is changing faster than ever and sometimes it just feels hard to keep up, or know exactly how to use tools like social media to help your business. So, the question is, why integrate social media strategy into your business strategy?
Answer: Consumers are on it ALL THE TIME.
During the stay at home order, consumers "screen time" has increased by 33% according to Apple. Customers are also making improvements to their homes. Since many homeowners have canceled summer vacations due to COVID-19, they are now spending money on improving their homes. With this in mind, how do you make sure you're in the right place at the right time to catch their attention?
First, invest some time to start posting on social media channels about your business. These are called "organic posts." This type of post will allow you to dip your toe in the water and start building your audience. You can also advertise your social media channels on your website which drives traffic to your social channels. How do you know which channel is right for you? We will examine the pros and cons of the three top social media channels.
Facebook

Pros of using Facebook
- Most Versatile. Facebook is the best all-around platform for your contracting business. When posting job progress, completion photos, company updates, basic business information, customer testimonials, and allowing you to connect with customers, Facebook is our pick for advertising your business.
- Almost No Limits.

There are little to no limits when uploading photos and text to a post. (Up to 63,206 characters)

- Boosting Social Posts. Facebook is also great for boosting your posts. This results in a wider range of people to view them, as well as increasing your customer leads.
- Great Business Page. Set up a business page so you can have a presence on Facebook. You can share recent job photos, testimonials, how-to videos, or special offers all through your Facebook business page.
Cons of using Facebook
- Tough Competition: With over 1 Billion users, There are lots of people and businesses using Facebook. Many are business owners who are only interested in reaching out to the area around them. This might seem challenging with many other business types vying for consumer attention.
- Customer Feedback is Very Visible. Feedback, including negative comments, are very visible on Facebook. Customers can post reviews to your business page and when reviews show up, good or bad, they are out there for the world to see. Reviews, even negative ones, can still be beneficial to your business if dealt with properly.
- Can Hide Your Content. Facebook's recent algorithm switch (how Facebook chooses what to show people) favors content from friends and family over businesses. If you are looking to optimize your leads, with a compelling offer, like a FREE Virtual Consultation, take a look at paid advertising. You can manage your budget and make the most of your marketing budget. Make sure to use Facebook ad targeting so you're targeting homeowners in your area and not wasting money on a lead in an area you can't service.
💡Post Ideas:
- We had a window contractor post a "how-to" video teaching customers how to measure their own windows which would encourage them to call for a free quote
- Showing a potential customer before and after photos of a recent job
- Sharing Customer Testimonials alongside a job photo
- Advertise "no-contact" virtual appointments or virtual design consultations



Twitter
Pros of using Twitter:
24/7 News Feed. Twitter is like your real-time news feed on what's happening right now. Photos can be casual and posts are short.
Time Saver. With Twitter's 280 character post limit it shouldn't be as time-consuming as other platforms to interact with customers and show off your completed job photos.
Simple Customer Service and Promotion. Tweets can be easily shared and it's easy for customers, and those following to interact with posts. Additionally, Twitter is great to use as a customer service outlet. Follow other key home improvement or design organizations to help you keep up with trends. Follow brands that fit your style to get inspiration, along with recommendations for products and designs to use in future projects.
Cons of using Twitter:
Posts disappear fast. The speed the Twitter stream moves is lightning fast. You could easily miss something. That's why it's important to "follow" people so you can bookmark their posts and go back to them later.
It's hard to generate leads from this channel. Twitter is more of a "digital newspaper" to get real-time news and events not really a lead generation source, but if you're looking to grow your audience or show your expertise, it's a great platform for that.
💡Post Ideas:
- Post a survey question or ask your follower to give feedback, e.g. two different backsplashes or paint colors for a room - this tactic is called crowdsourcing
- Share in-the-moment photos such as quickly snapping a photo of shingles being delivered.
- Feature a customer. Snap a picture of one of your customer's cute pets and say something like "It was nice having our feline friend show us around the Jones property together. She was a good tour guide."
LinkedIn
Pros of using LinkedIn:
- Build your professional presence by creating a LinkedIn Business page. You can add your company workplace, having your team and co-workers do the same. This will establish you as a professional and reputable business.
- Get recommended by customers. It's very easy for previous customers to recommend you and endorse your skills.
- Build Connections. You can build great business connections as well by connecting with manufacturers or distribution partners you currently utilize.
- It's a great recruiting tool! Post open jobs for your team on your business page - LinkedIn - allows companies to post jobs for free.
- Improve how often you get seen. Creating a business page on LinkedIn also improves your SEO on search engines like Google, Bing, and Yahoo. They move business social media profiles to the top when that business is searched for, allowing multiple ways for customers to find your business and connect with you.
Include @mention people or companies to boost the visibility of a post. That way more people can see it (Their connections will also see your post)
Cons of using LinkedIn:
- You need to take the time to set it up. Initial time investment may seem lengthy, however, the more information you complete, the more your profile will appear in searches. Having an incomplete profile is looked at as unprofessional as well.
- You might get "sold" as well, leading to random connection invites that will lead to nothing as they try to sell you their service to "help" your business. If you can get past this annoyance, then you're good to go.
- Unable to target: There really is no "targeting" feature, so you can't only be seen by people in your area
💡Post Ideas:
- Post open positions on your company page - this is a free place to advertise your job posts
- Share a post about your team or the products you use and why you use them
- Share company updates - current offers or sale pricing
Word of mouth has worked from the beginning of time but it can only reach so far. Social Media can expand your company far beyond word of mouth circles, allowing you to bring in new customers that otherwise would never have made a connection. In the age of the internet, introducing social media will not only increase your business but allow you to connect with your customers and serve them better. While you don't have to be on every platform, we have social media to grow our businesses, so why not use them!