Tips and Tricks
5 Social Media Tips for Home Improvement Companies
Even if you prefer doing things old school, there is NO denying that social media works in building brand awareness.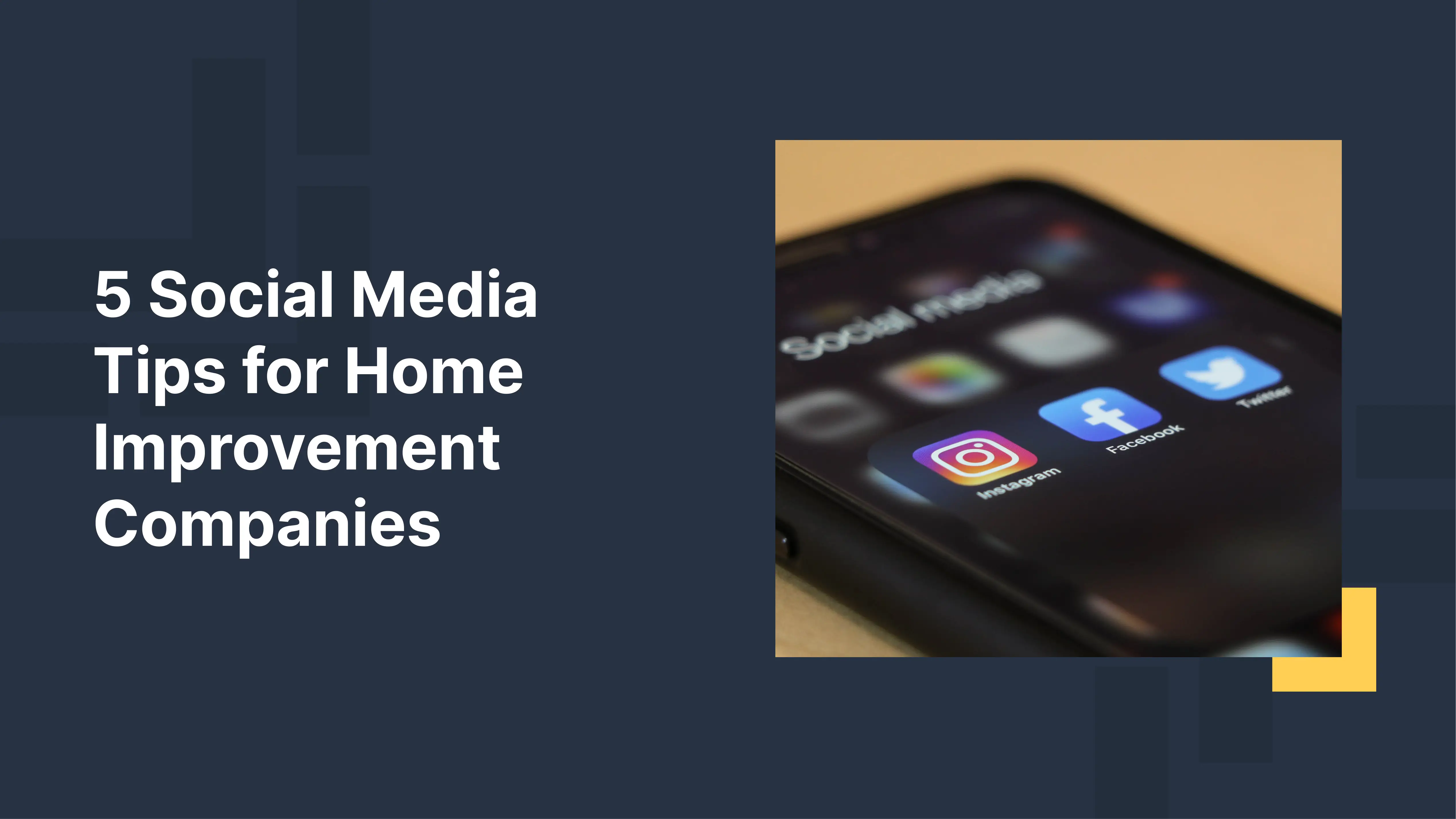 Did you know?!
People check social media to see reviews and updates on your business.
A social media presence is becoming a NECESSITY these days. Even if you prefer doing things old school, there is NO denying that social media works in building brand awareness. Many people think they can't get qualified leads through social media.
Visual content can be powerful, especially in the home improvement industry.
5 Powerhouse Tips:
1. Be consistent
Your branding and handles should be the same across ALL social platforms so that you are easily recognized and found. However, you DO NOT need to be active on every platform!
Choose 2-3 that you are comfortable with and feel can best reach your potential clients. Then, post across your chosen platforms at least three times a week.
2. Use hashtags
Using hashtags can increase your engagement and boost likes, shares, and comments. They save you time by letting you find specific content faster. For example, if you post an image of a newly remodeled, using #kitchenremodel can help your post gain more visibility from users looking for inspiration. It would help if you kept your hashtags short and without any symbols.
3. Share a mix of content

While you do want to self-promote, here's how to mix it up a bit:

Share articles and blogs specific to your industry
Post before and after photos of your work
Ask clients for testimonials to post with images
Post photos of progress you've made on a project
BONUS: You could throw in some light, humorous posts as well
4. Network, communicate and stay active

Ask clients to leave reviews. Invite family, friends, and employees to like your page. DO NOT be discouraged if you don't have a big following right away. Building your network takes time! Stay active and respond to comments and reviews, both positive and negative ones. Let your audience know that you care and are engaged, rather than just posting things to be seen.


5. Make use of a social media dashboard
Use a platform like Loomly or Hootsuite to manage your accounts. As you become more comfortable with social media, you can add more social media platforms to your mix and manage all your accounts in ONE place.
Social media can be daunting. If you're new at it, DO NOT be shy about asking for help!
The bottom line:
Get your company's name out there and let people know what you do and that you do it well!