SMART INTERIORS™
Innovating the Estimating & Contracting Process for Interior Home Remodeling Professionals
The Simplified Sales Platform Built to be Your Business' MVP
Our simplified sales platform was built by contractors for contractors to be your business' go-to for your entire sales workflow.
We keep all of the vital information related to each job together, allowing sales to focus on revenue-generating activities.
1
Use Any Mobile Device to Create Interactive 3D Models with Accurate Measurements.
A homeowner or a contractor can scan a home in minutes.
2
Smart Interiors™ Automatically Turns Measurements Into Quotes.
Turn those measurements into quotes using your own price lists, all in less than 5 minutes.
3
Generate Professional Presentations & Proposals.
Build professional presentations that excite your customers and easily turn them into proposals.
4
Accept Payment by Financing, Email, Text, ACH, or Credit Card.
Offer financing and show customers their options with One Click's "Good, Better, and Best" price presentation tool. Centralize, process, and track your payments - all in one place.
5
Sign Any Place, Any Time, And On Any Device.
Get unlimited electronic signatures through text or email so you can strike while the iron is hot.
6
Focus on Qualified Leads that Grow Your Business.
Pre-qualify leads even before site visits and increase your close rates by up to 50%.
Why Do You Need To Sign Up Now?
More Markets, More Capacity, More Deals
Expand your market area, appointments, and qualified opportunities.
---
Are you worried about dedicating too much time and money to unqualified leads?
With Smart Interiors™, interior remodeling contractors can expand their service area by offering remote measurements and data collection, saving time and generating more precise bids.
Through this platform, contractors can pre-qualify leads using their remote data and estimates, reducing the need for time-consuming and costly visits.
A Home Within Your Hands
Virtually create fast and accurate measurements of interior spaces.
---
Do you worry about human error when it comes to measurements?
With Smart interiors™, contractors or homeowners can now render any interior space into a 3D CAD drawing using a smartphone with full and accurate measurements, photos, and wall details.
There's no need to spend hours measuring each space on your own when you can do it in minutes or have it in minutes.
A Comprehensive Virtual Appointment
From measurements to proposals to payment, interior contractors can do it all in one place.
---
Are you spending a lot of your time measuring and estimating, instead of selling?
Contractors can import measurement details into One Click's estimating sales platform, and generate bids in minutes.
The platform allows you to present, propose, sign and offer financing all in one place creating an exceptional customer experience.
Forget about being on your knees taking measurements, relax and engage with your homeowner. Smart Interiors will be taking care of the rest.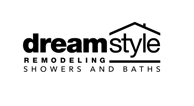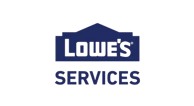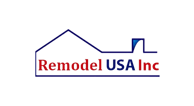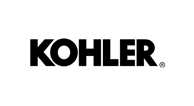 The simple, modern, and holistic sales platform made by and for remodeling contractors.