Exciting new features in One Click Contractor as we enter 2022
2022 is already shaping to be another exciting and eventful year for the home remodeling industry. At One Click Contractor, we will prepare you for what's ahead in the new year and share some fantastic improvements, including new tools that will help you maximize your sales efforts and close more deals. Check them out below!
PDF Viewer Enhancements
First off, this release boasts the latest and greatest version of our integrated PDF viewer. But we didn't stop with just the latest version of the viewer; we took things a couple of steps further and implemented some amazing features. Here's a quick rundown:
1. Annotation Tools
We've added annotation tools to the viewer, which means you can now type and draw (freehand, line, circle, box, polyline, and more) in various colors and line sizes on documents. You can highlight import text fields — great for if you need a homeowner's signature — circle and comment on different aspects of a design drawing, or call attention to a particular window or door that is standard on a job.
2. Saving Changes
These documents continue to leverage the existing Magic Wand tool, which allows you to save newly annotated or updated documents on your proposal or agreements. We've updated this tool as well, adding some guardrails to prevent you from browsing away from unsaved changes.
If you're happy with your document and are ready to leave the tool, you'll be prompted to save any changes first, ensuring you don't lose any data!
Ingage Deep Link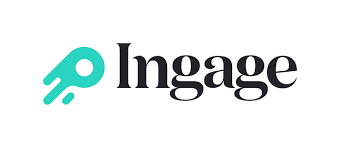 Due to popular demand, we added a "deep link" to Ingage Presentations. This deep link functionality allows users of One Click Contractor and Ingage to move directly from the One Click platform into an Ingage presentation (in your desktop or mobile app) and back, making sales presentations seamless and smooth.
Once inside of your One Click platform, go to the Presentations tab. Click 'Add Link' and the following screen will appear. You'll notice there is now an option that will support a new URL: ingage://applet/[Ingage ID].
Go into the Ingage presentation you're linking and copy the deep link. Learn how to do that here: knowledge base article.
Enter the appropriate name link once you have it and set "Link Target" to "open link in a new browser tab." Once that's set, hit "Save" and the new presentation will open up your native Ingage application. It's that simple!
⭐ If you have any questions, reach out to your Customer Success Specialist or Sales Representative.
Notable Bug Fixes
👤 Profile Link updates:
The Profile Link can now be accessed by clicking anywhere on the row and not just the word "Profile."
📂 Improved Document/Folder Navigation
---
And that's a wrap! To learn more about the product updates or ask questions, please reach out to your One Click Customer Success representative via phone or email, or schedule some time with a sales consultant here.