Home Improvement
One Click Contractor Employee Spotlight: Levi Bond
This month, our employee spotlight showcases our Team Manager, Levi Bond. Let's find out more about Levi.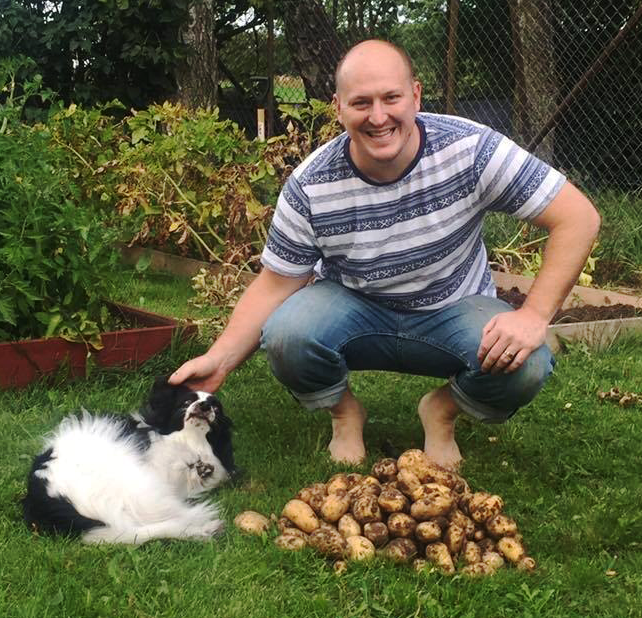 At One Click Contractor, our culture is fueled by the enthusiasm of our employees. We pride ourselves in having a workplace that's fun, engaging, and innovative, with a smart and motivated team that loves coming to work every day (either in-person or virtually); a team that truly makes magic happen.
This month, our employee spotlight showcases our Team Manager, Levi Bond. Let's find out more about Levi, his background, and his role with One Click Contractor.
Describe your role with One Click Contractor?
I'm responsible for managing and working with our teams that service and support some of our largest clients.
What do you like most about being a Client Team Manager at One Click Contractor?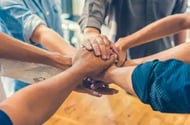 I have the daily opportunity to help build and be a part of a great team of people. Nothing makes my job more enjoyable than working with fun and competent folks.
A close second is working for people who listen to and respect your opinions. Having the opportunity to contribute to the evolution and innovation within a company like One Click is very rewarding.
Tell me about your background before coming to One Click Contractor?
My background began 12 years ago, working with the same core group of people in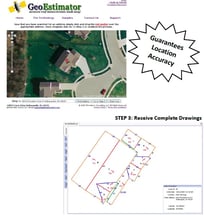 another tech startup called GeoEstimator.
We were early players in the remote measurements industry, specializing in roof measurement reports for insurance adjusters and roofing contractors. I began by helping to draw roofs and improve the accuracy and quality of the tool that was still under intense progressive development. Being a startup, I also answered customer support calls, which eventually became my full-time role and evolved into me running the customer support team for four years, 2 of which were for Pictometry after they acquired us in 2011.


In 2013 we merged with Eagleview, where I went on to work in special operations and later as a Sales Operations Analyst until 2016 when I moved to Sweden. I then shifted gears from 2016-2020 and focused on real estate investments. In addition, I started my own small business in vertical farming, specializing in microgreens and other high-value crops.
How I became involved with One Click Contractor is a bit of a funny story. I was looking through my Facebook feed when I happened across the employee spotlight post for Chris Thornberry. Seeing the old images from the GeoEstimator days made me feel sentimental, so I reached out to Chris, half-joking, and somehow found myself working at One Click shortly after that. So, here I am as the subject of the very same employee spotlight almost precisely one year later. It must be destiny!
When you're not creating solutions for our customers, how do you spend your time?
I love working with my hands and growing things. I bought a derelict summer cottage in the southeast of Sweden, which my wife and I renovated over several years, and where we now reside.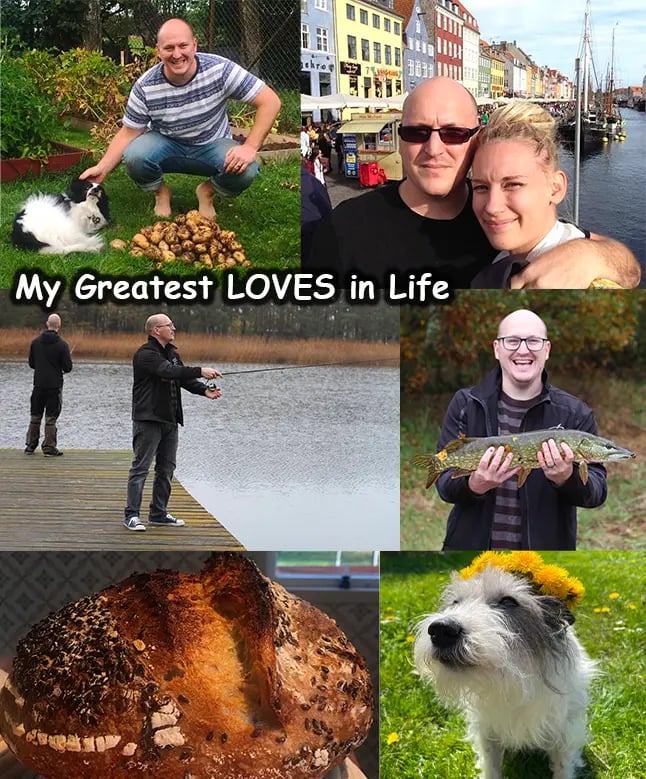 Additionally, I built a small vertical farm on my property, where I currently grow microgreens. In addition, I love maintaining a small garden whenever possible. I also love to bake, especially sourdough bread. I'm forever in awe of true craftsmanship, and it's my life's goal to master as many skills as possible.
I've always really enjoyed reading as well as gaming; when time permits.
What have you always wanted to try and never have?
Join an arm-wrestling club...Really!!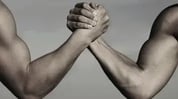 What are three things about you that most people don't know?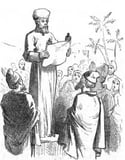 1. My real name isn't Levi.



At the age of 7, after hearing the story of the Tribe of Levi in Sunday school, I decided that I didn't want to be named Aaron anymore. My parents thought it was just a phase, but I refused to respond when addressed as Aaron for more than a year; therefore, everyone had no choice but to call me by my chosen name, Levi. That persists to this day, and I have never legally changed my name.


2. I'm a first-degree black belt in Tae Kwon Do.



Tae Kwon Do is one of the most important things I've ever undertaken. It's hard to overstate the positive impact it had on my life.

3. I'm mildly obsessed with sustainable farming technology.

I won't go too much into this, but I would encourage folks to look into the future of food. I wouldn't lie to you, it's fascinating!
If you had a time machine and could witness any historical event, what would you want to see?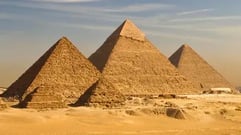 Human history is deep, so it's hard to choose, but I think seeing the construction of one of the great pyramids in Egypt tops the list. It's not simply how awe-inspiring they are or the mystery surrounding how they were built. It's the incredible societies that produced conditions for such projects to be conceived, let alone executed, that I would love to witness.
I'll leave you with this fact which I think puts into perspective how genuinely ancient they are and, therefore, how advanced they were for their time. The last pharaoh of Egypt, Cleopatra, lived closer in time to us than she did the building of the Great Pyramids. Cleopatra died in 30 BC.