Home Improvement
One Click Contractor Employee Spotlight: Denise Clark-Taylor
This month, our employee spotlight showcases our Partner Specialist, Denise Clark-Taylor. Let's find out more about Levi.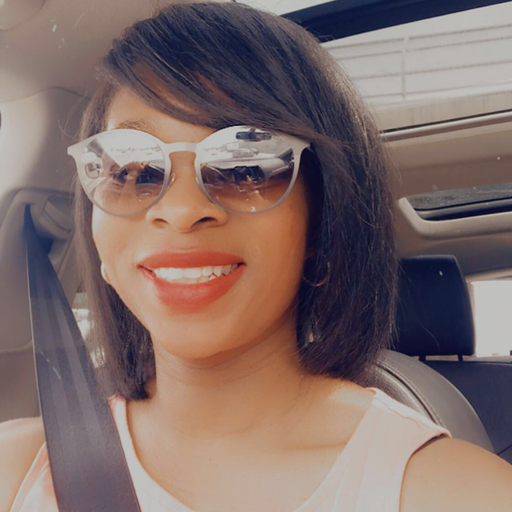 At One Click Contractor, our culture is fueled by the enthusiasm of our employees. We pride ourselves in having a workplace that's fun, engaging, and innovative, with a smart and motivated team that loves coming to work every day (either in-person or virtually); a team that truly makes magic happen.
This month, our employee spotlight showcases our Partner Specialist, Denise Clark-Taylor. Let's find out more about Denise, her background, and her role with One Click Contractor.

Describe your role with One Click Contractor?
I am a Partner Specialist who works closely with our One Click Partners.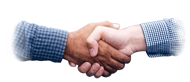 I help our partners better understand all the fantastic options available inside our platform and how you can customize the tool to fit your business needs perfectly, regardless of the size of your business.
What do you like most about being a Client Team Manager at One Click Contractor?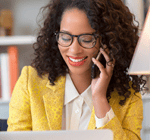 What I enjoy most about being a Partner Specialist are the conversations that I have with our partners. It's always great to put a face with a voice, even though it may be a zoom call. With so many different partners integrating right into our platform, I love the challenge of working through the details to get things "just right" for each client's business model.
Tell me about your background before coming to One Click Contractor?
In my career, I have worked within several different sales roles where my goals have always been related to increasing the revenue of the company and achieving the highest level of success possible.
When you're not creating solutions for our customers, how do you spend your time?
In my spare time, I am raising two beautiful children, Deja and Davis. Here we are on the left pictured together at Christmas time, which is without a doubt my favorite holiday. In the upper right section, Deja and me riding our bikes on the lake in Chicago, our favorite hobby together. In the bottom right, we are at the graves of Martin Luther King Jr. and his wife, Coretta Scott King. As you've probably guessed, my kids truly are my world!
When I have free time from being a mom, I also enjoy reading fictional novels.
What have you always wanted to try and never have?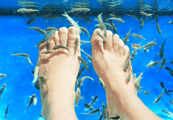 I have always wanted to try a fish pedicure. A fish pedicure, or fish spa, involves dipping your feet in a tub of water filled with small fish called Garra rufa. Garra rufa are sometimes referred to as "doctor fish" because they eat away dead skin found on peoples' feet, leaving newer skin exposed, but now since they are being banned in 10 states it's probably best I stick to the traditional method.
What are three things about you that most people don't know?
1. At one point I owned a trucking business where I received a permit to drive semi-trucks but when I went to drive the semi I chickened out and left it to our employees.
2.

I was once a member of DECA in hi

gh school and won the state competition twice.
3. My maiden name is not Clark.
If you had a time machine and could witness any historical event, what would you want to see?
If I had a time machine I would go back to witness the march from Selma to Montgomery. The Selma to Montgomery march was actually three protest marches held in 1965, along the 54-mile (87 km) highway from Selma Alabama to the state capital of Montgomery. The marches were organized by nonviolent activists to demonstrate the desire of African-American citizens to exercise their constitutional right to vote.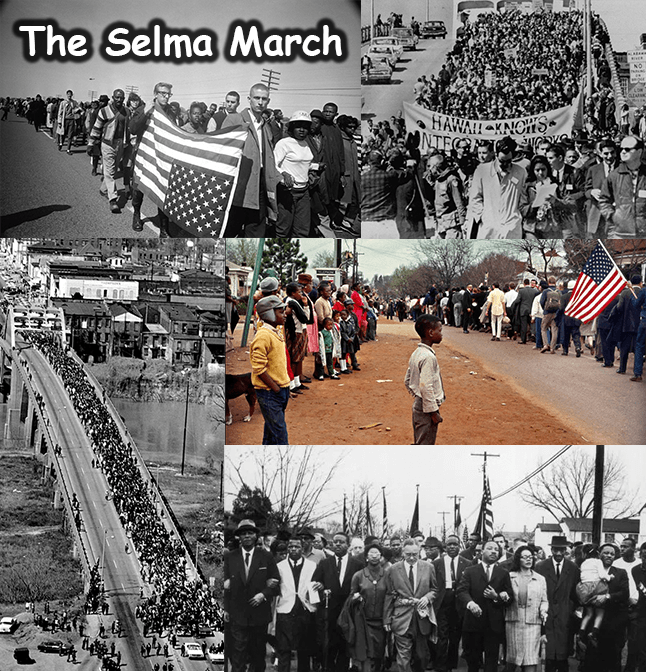 Anything else you would like to highlight?
It has been amazing watching the growth of One Click. In the time I have been here, the company has grown exponentially, even in the pandemic environment!