Home Improvement
One Click Contractor Employee Spotlight: Chris Thornberry
One Click Contractor Employee Spotlight - Chris Thornberry, Chief Technology Officer. Learn more about Chris' background and some of his favorite hobbies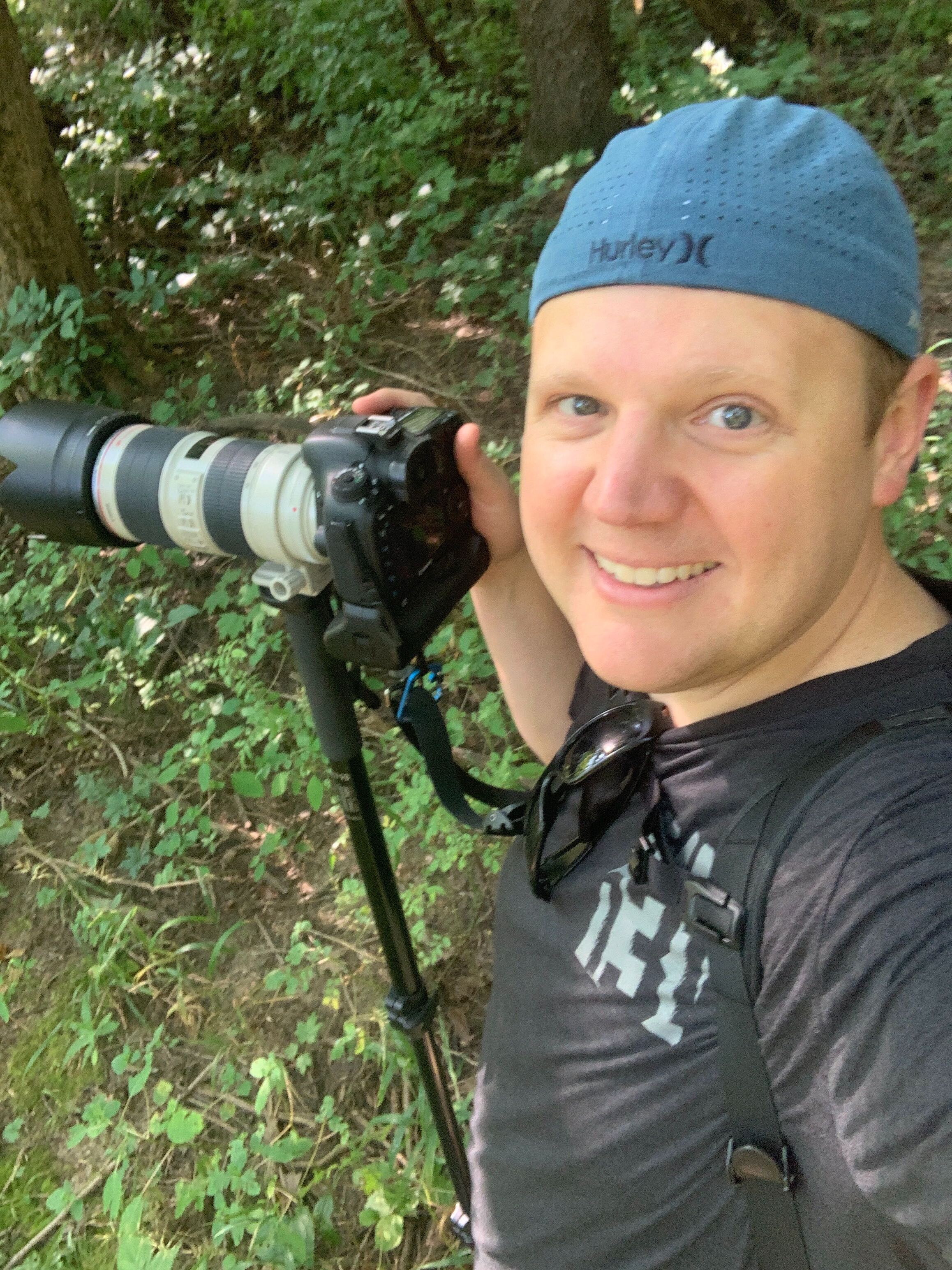 At One Click Contractor, our culture is fueled by the enthusiasm of our employees. We pride ourselves in having a workplace that's fun, engaging, and innovative, with a smart and motivated team that loves coming to work every day (either in-person or virtually); a team that truly makes magic happen.

This month, our employee spotlight showcases our Chief Technology Officer (CTO), Chris Thornberry. Let's find out more about Chris, his background, and his role at One Click Contractor.
What's your role at One Click Contractor?
I serve as the company's CTO. I refer to my role as "Taming the Beast." But in all seriousness, I lead the engineering and development team and am responsible for innovating, building, and delivering a world-class product for our customers. I work with our CEO to try and dream up the next feature that will help home improvement contractors streamline their sales processes.
What do you like most about being the CTO?
I really like that I get to work with a ridiculously talented team of professionals working for the common goal of solving problems for home improvement contractors in unique ways that no one else in the industry is solving. It feels good to be able to know that our product is instrumental in helping contractors businesses to thrive.
Tell me about your background before coming to One Click Contractor?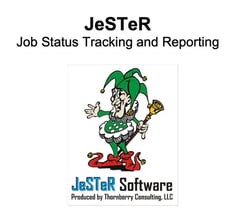 What most people don't know is I've been creating technology solutions in the home improvement industry since I basically graduated college. I've worked for Dale Thornberry, One Click Contractor's Founder & CEO (and my uncle), and our Lead Developer Mark Garringer since the beginning, doing technology consulting for his contracting and construction company. My first project was building a product called JeSTeR (Job Status Tracking and Reporting). This product identified jobs that were not progressing by using a unique color-coding feature and email alerts, increasing productivity, and ease of reporting.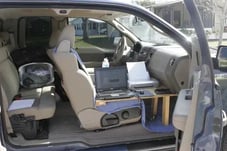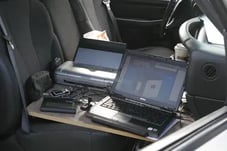 My next role was working with Dale and our Lead Developer Mark Garringer at Treasure Coast Exteriors."We did mobile before remote/mobile was cool." In 2007, Treasure Coast was chosen by the state of Florida as the contractor who mitigated issues on mobile homes after a hurricane. The grant FMHMEP - Florida Mobile Home Mitigation and Enhancement Program was created after several hurricanes to help mitigate issues in mobile home parks and make them more stable for future hurricanes. We built mobile technology stations with a laptop with software, a printer, and a digital signature pad. This made measuring and estimating the work needed to revitalize these mobile home parks quickly, accurately, and efficiently. At our peak, we were doing about $1M a week ($3K average sals).
We took what we learned and created a satellite measurement tool, GeoEstimator. This solution specialized in the ability to not only create solutions that were built for contractors who didn't just find an answer to a question but gave the contractor the opportunity to fine-tune the answer based on known measurements. This was a revolutionary concept allowing the contractor a voice in the measurement process. The innovative nature of GeoEstimator's product offering led to the acquisition by Pictometry (May 2011) and two years later (2013), Pictometry merged with EagleView with the goal of combining the insurance and contractor markets together.
The team (Dale, Mark, and I), are the inventors on eight issued patents. These inventions range from dragging and dropping a marker to ensure the correct house is being measured to measuring a roof using QuickSquaresTM which is how many roofing contractors quote jobs today.
Then we went to HOVER to consult with them on their measurement solution for measuring siding and windows.
After this ride in the remote measurement space, we knew remote measurements were important but not the whole picture. Being able to use remote measurements to easily generate an estimate and then price a job, was like contractor nirvana. Remote Sales Force, LLC was born. The company was created to help contractors prepare estimates with speed, accuracy, and efficiency for their business. When the company was created in 2016, contractors were not ready for remote selling. Contractors had a preconceived notion that homeowners wouldn't be interested in making a purchase as large as roofing, siding, windows, etc. without a salesperson sitting in their kitchen, so we decided to DBA: One Click Contractor. To this day, we are helping contractors eliminate 3-part carbonless forms and start creating digital estimates.
In the early days of the business, Mike Damora from K&B Home Remodelers came to the team and was looking for a solution to enhance his ability to sell remodeling services online. What started as a custom scoped project became the backbone of the end-to-end solution One Click Contractor is today. Mike was selling roofing jobs online, however, he was having to conduct his processes in separate systems which were cumbersome and left room for error. It was also difficult for him to keep momentum while switching between all of those different systems. With Mike's input, Dale, Mark, and I created a solution containing everything a contractor needs, all in the same system. This platform has become the best-in-class virtual sales productivity platform for the home improvement industry.
I know that was quite the history lesson, however, it's interesting to see the business progression through the years to where it is today.
What are three random facts about yourself you'd like to share?
1. I'm a second-degree black-belt in Shore Kai Karate Do.


Actually other members of my family are as well - my wife Denise, my daughter Addy, and my son Gavin are all black belts (so don't mess with us-j/k) - we all enjoying sparring.

2. I have a photographic memory, but some days I don't have any film… this joke leads me to one of my other hobbies.


3. I love sports photography.
I began shooting professional marathons about 3 years ago and have shot about 40 races in total. I love capturing the emotion of runners as they're coming past you - not just the "perfect" race shot. I was also invited to shoot the

2019 Honolulu International Karate Championships where my kids

Addy and Gavin were also competing in Honolulu, Hawaii this past November. I've also photographed some other cool events like Ohio State University's graduation and was invited to photograph some professional sports game that was nationally televised which is one of the coolest experiences I've had!
What's your favorite food?


Mexican food - is there any other food that matters? Oh, and the hotter the better. I really enjoy spicy food.
If you could have one super power what would it be?
Mind reading - just because. If I could pick another one, I'd like to be able to fix things outside of my control; that would be cool too.
What would you most like to tell yourself at the age of 13?

Introspectively, life is not going to be easy. Stay the course, keep working hard, and do the right things for the right reasons - you'll be ok. And having kids is not as easy as you think (no offense kids if you're reading this).